Scoil Bhríde Newsletter
December 2016
Pupil of the Month and Special Commendation Awards
Junior Infants: Mark and Lily-May
Senior Infants: Abbie and Zoe
First Class: Eoghan, Katie and Michael
Second Class: Lauren, Lexi and Robert
Third Class: Caoimhe, Sohaib and Seán
Fourth Class: Conor, Molly and Samantha
Fourth Class: Lucy, Jessica and Alanna
Fifth Class: Matthew, Oisín and Maebh
Sixth Class: Shane and Kiera
   News
Baking Fun in First Class
Mrs. McLeod's Yummy Chocolate Chip Cookies
Erin's Mammy is coming into First Class every Wednesday to give us baking lessons. So far we have made buns, sausage rolls, gingerbread and cookies. The cookies were delicious and quick and easy to make. Please see the recipe on the First Class page if you want to try baking them at home!
Jumble Sale
Sixth Class held a Jumble Sale on the 2nd of December. It was a great success! A total €1219.54 was raised. A donation of €500 was given to Saint Vincent De Paul which was presented at the Christmas Carol Service. Unsold items were also given to Saint Vincent De Paul. Sixth Class would like to say a huge thank you to everyone who sent in items and to everyone who came. Thank you!
We are all busy researching, the life cycle of a plastic bottle, water cycle, recycling in different countries, fair-trade issues, equality in trade amongst other countries as well as environmental issues that involve us as global citizens.
All international children within the school were invited to write about their countries and some very interesting facts and figures were revealed about their culture, economy and environmental issues that would otherwise have been unknown to us in the school. Yet again we need to be reminded that we are global citizens and are affected by issues of a global nature as well as locally.
Can we take this opportunity to remind parents and pupils to reduce, reuse and recycle where possible this Christmas season. The recycling centres in Drogheda and Dundalk are only too happy to take your batteries and Christmas trees.
Could we consider buying  fair-trade products from the supermarket to support less developed countries – more of the money goes back to the producer.
Have a Greener Christmas, The Green Schools Committee.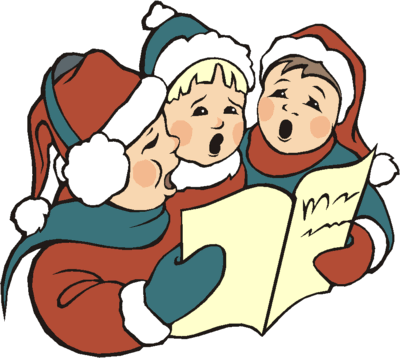 Christmas Carol Service
We held our annual Christmas Carol Service in the church on Tuesday the 20th of December. All the children did a wonderful job reading, saying prayers, singing carols and performing. We would like to thank everyone for attending. A lovely morning was had by all!
Santa's Visit
Santa paid his annual visit to Scoil Bhríde Dunleer on Wednesday the 21st of December. He arrived into the playground in a fire engine and all the children were very excited to see him! Each class visited Santa in the hall and he gave everyone lovely gifts. Rudolph really enjoyed meeting the children too! 
Scoil Bhríde Newsletter December 2016